---
Estimated reading time: 11 minutes
This article explores the way on how to open an online store step by step.
During the pandemic, we have all realized that the Internet offers us countless benefits for business. We have discovered tools, or have been forced to use them. We have also resorted to using services that, had it not been for this pandemic, would have remained unknown.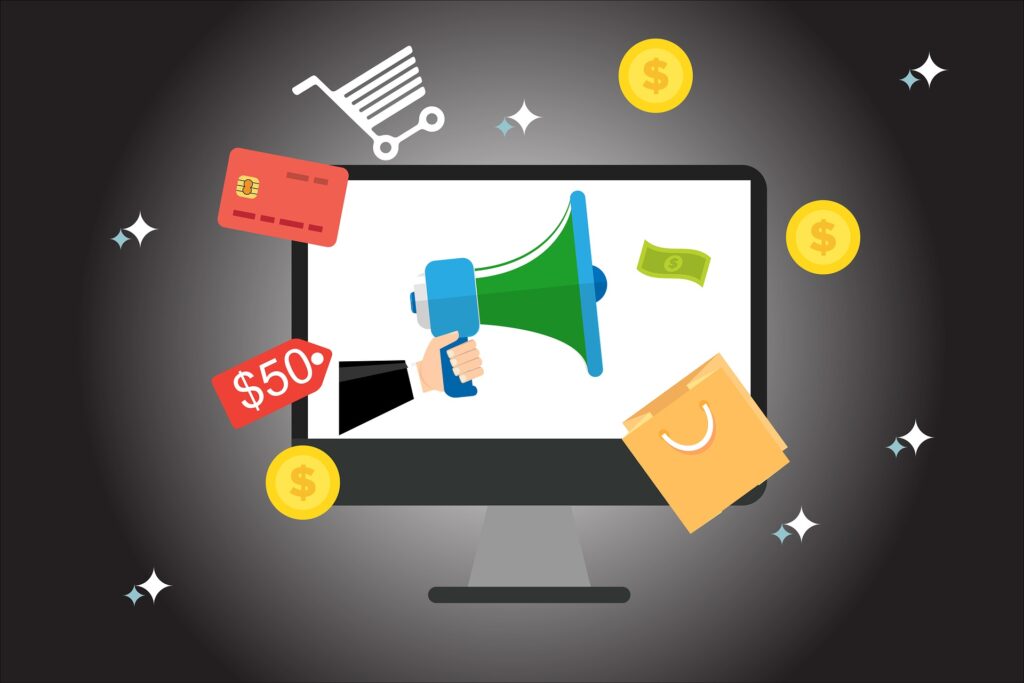 What is e-commerce?
E-commerce has grown 230% during this pandemic. And with it also the need to start using the available tools more actively. E-commerce has been around for more than 30 years, however there are activities and technologies that must grow at the same time. Secure platforms, accessible ways of payment, and financial systems are needed to allow us to convert electronic money into physical money. So we can say that:
E-commerce is the way to exchange goods and services on the internet.
There are different types: business to business, business to person, person to business, and person to person. And learn how to open an online store will help you the best way to aim your goals.
Online stores: business to business (B2B)
This is the most complex type and requires more robust and secure platforms to carry out negotiations and transactions are business-to-business online stores. This type of exchange must have very secure servers, fast servers, optimal response times, and very strict data confidentiality policies.
We do not see this type of electronic commerce very often, they are types of exchanges that occur on exclusive platforms.
Online stores from business to person (B2P)
Those types of businesses we see on a daily basis. You enter a business site or store, choose the product you are looking for and pay for it with your card. After a while, you receive what you have bought.
If you have your business, you will have realized the importance of having an online sales channel. This sales channel overcomes physical barriers and saves you money. However, in order to have these exchange platforms, you must make an initial investment. The initial investment you decide to make will depend on the type of platform you choose to carry out your activity.
Remember: there are no free online stores. It's like in the physical world, you don't open a business for free.
How to open an online store step by step?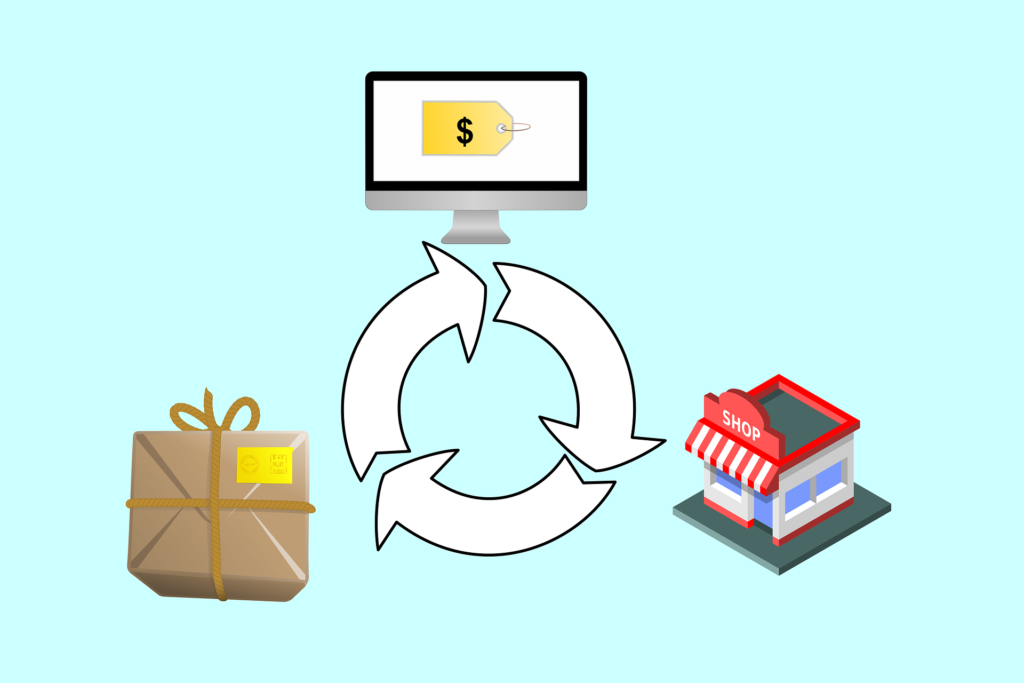 Here are the step by step tips to open it and how much it cost on average:
Security certificates
From 0 to hundreds of dollars
First, you will need a secure website. If you decide to sell online, you must buy a security certificate. Depending on the type of transactions you carry out, there are different types of security certificates. Your customers need security when entering their credit card numbers. The investment in a security certificate is from 0 to a couple of hundreds of dollars per year. In general, this type of certificate is offered to you for free by some hosting providers. When you sign up for a certain time and under certain conditions, they offer it to you at no cost for the first year. But, you should be aware to invest at least $ 60 in a security certificate after that.
Hosting service
From $ 50 a year
You can start with a hosting service from $ 50 a year until your income is constant. And also as long as your store maintains the same amount of articles and traffic. After your store grows as well as your traffic, you will have to upgrade your hosting service. They should have greater traffic capacity, faster, and with more memory. You will not find servers of this type for less than $ 25 per month
E-commerce platforms and how to open an online store
Generally for free.
There are different services or platforms for this purpose. There are platforms like Magento, Woocommerce, Shopify, and so on. You will need to integrate these platforms into your website. These are platforms that help you manage your inventories, costs, prices, promotions, orders, and returns, among other things. In addition, they are ready to be integrated into payment gateways.
In general, these platforms offer you templates (or store models) for free. However, if you want templates a little more adapted to your business identity or that require special technical aspects, then they will charge you between 80 to $ 350 even $ 400 per year to use them.
Payment gateway for online stores
3% to 3.5% per transaction + a few cents per transaction.
When you already have your security certificate, server, and platform you will need a payment gateway.
CRM service including mailing
From $ 0!
After you follow the step by step on how to open an online store, what you will need is a CRM (customer relationship management) service and email. These services will help you to build trust in your client and to get in touch with them. In addition, they will serve you for your marketing efforts throughout the whole sales process.
These services will also help you in your efforts to build customer loyalty, take care of their complaints, and solve their problems. Therefore, you must have a well-structured customer service system that allows you to personalize care, allowing you to resolve their problems and concerns. For this, I recommend that you use CRM systems such as HubSpot or Mailchimp.
SEO optimization for your store
This is very important because your website should be findable for search engines. Take a look at the post: Digital Marketing On Google, Bing, Yahoo, And Social Media for more details.
What are people's fear when buying at an online store?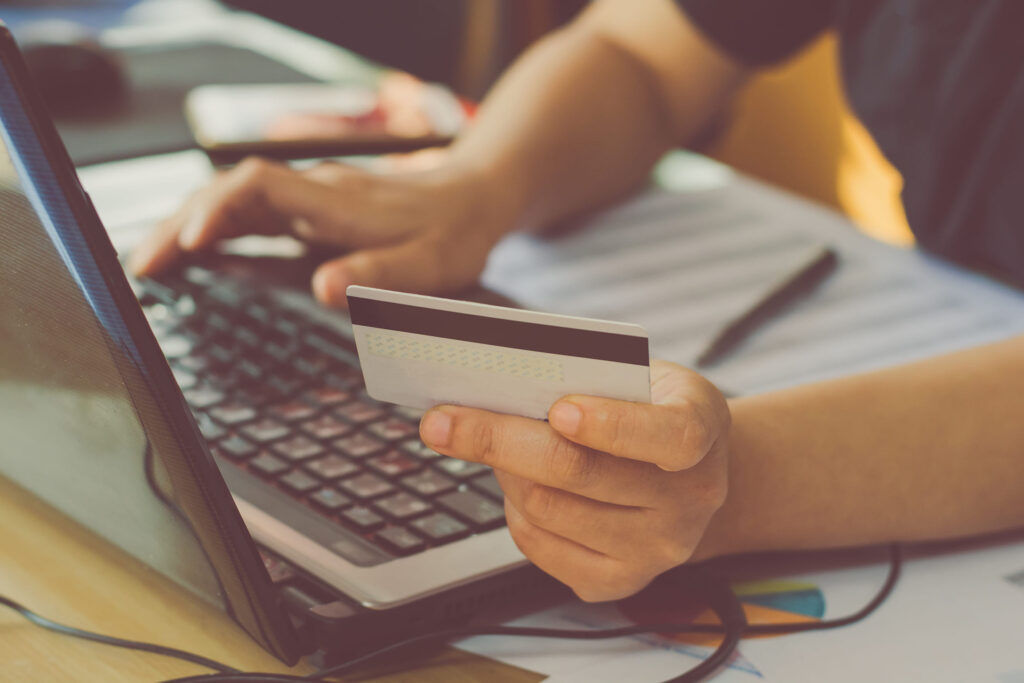 Security and trust in e-commerce are much more important than commerce in the physical world. Many people are afraid of making purchases on the internet because of the frauds that exist.
People are afraid to buy online because of being scammed.
People are careful about buying online because of the usage of their credit card information because someone could steal that information. Another fear people have while shopping on the internet is because after being purchased, they find that this product is not what they were really looking for. The other is if they make a mistake in the purchase or if the product arrives defective or is not what they expected, they could not return or get a cashback.
Therefore, the payment platform or payment gateway that you choose must be one that allows you to make refunds in a simple and fast way. Remember that the biggest fears why people do not buy on the internet are security and the guarantee of money back. While you open an online store, you have to ensure to keep your visitors fearless to do business with you.
How to start your online store?
Take your business from the physical world to the internet
If you have an established physical business, you are clear about goals, target market, products, and services. You have a physical location and maybe branches to offer, you already have established suppliers with whom you have a relationship, you already handle all the logistics of your business, credits, and promotion policies, among others.
So, what you have to do is take your services, products, logistics, etc to online selling with the tools that you already read above and start selling!
Use one of the following business models
If you want to start selling online, you must choose a type of business model that best suits your budget, preferred access to technology, and ideal management skills. Allow us to tell you about some of the business models to apply and start selling online.
Classic business
It is the classic model, the one that you sell services or products and therefore you must have an inventory to resell it with a margin.
For this, you will have to set up a supply chain and logistics structure to meet your objective. You will need to identify a market niche with a particular need.
Next step, you must find suppliers for your entire supply chain. You will have to set up your distribution channel. You should consider your communication and advertising strategies. Do not forget to design the pre and post-sales customer service system.
In short, once you have created your business in the physical world, you must take it to the internet.
We are not going to go deep, because there are tons of books and articles written about this.
How to open an online store without inventory?
To do so, you can choose one of the following types of business:
Affiliate Marketing.
In this system you must build a fanbase interesting enough to sell the products or services of companies that have distribution channels through this modality.
The bigger your base, the more they will be interested in your proposal. Some are stricter than others when selecting people to resell their services.
In this business model you earn a percentage for each sale, some other companies offer you a monthly remuneration system for the renewal of the subscription of what they sell.
Once you apply to these companies, and they accept you, they will give you access to a certain number of promotional tools for their brand.
Just as in the physical world, you must use your imagination and knowledge to promote the products or services of these companies.
So in this case what you should do is have a website where you promote these companies through articles, forums, and so on.
It is not necessary that you have an e-commerce platform, or a payment gateway since the providers will take care of all.
Dropshipping
This business model is more typical for the commercialization of physical products.
A clear example is the Amazon business model.
In this business model what you do is contact a supplier with whom you make an agreement. In fact, there are factories that market their products through this business model.
Then you contact them and set up an online store like the one I have already described: a store that has its e-commerce platform, payment gateway, and CRM. You should set up the entire system to promote the products of these companies.
When someone buys this product, what you must do is place the purchase order with the supplier. They will send the product and send it directly to your customer, receipts, invoices, etc all that on behalf of your business.
So, this business model is for you if you like to market with physical products, it gives you the advantage of selling without the need to manage an inventory. Of course, you must manage all pre and post-sale phases. The great advantage is that you will not have headaches with inventories or logistics.
Finally …
As you can see if you already have a business operating, or if you plan to start one, the internet offers you, models, to apply. All the technical resources are for you to start selling today. However, in all of them, two aspects apply that are essential for success. The first is to give the client confidence and the second is to give your client an extraordinary process in their evaluation, choice, and purchase process.
Final consideration, protect the privacy
These days privacy has become a serious issue all over the internet. Include in your online store a page to tell the client how you will respect their data privacy.
Not always all the website respect the privacy and also when you are in the internet malicious people can watch you looking how to steel your information. That's why you should consider to use VPN services, take a look here to discover what is and which are the uses for a VPN.
Last but not least, take a look at what Kerikka can do for your online store.
To sum-up on how to open an online store
The basis:
What is e-commerce?
E-commerce is the way to exchange goods and services on the internet.
What is people's fear when buying at an online store?
Security and trust in e-commerce are much more important than commerce in the physical world. Many people are afraid of making purchases on the internet because of the frauds that exist.
Consider these steps to begin today:
How do I start my online store?

Take your business from the physical world to the internet or use a proven business model

How much does it cost to have an online store?

At least $ 110 a year + 3.5% on average per transaction

How to open an online store step by step?

Sign up for a Hosting service
Choose a security certificate
Choose an E-commerce platform
Pick a payment gateway
Consider a CRM service including mailing
Optimize SEO for your store

How to start your online store?

Take your business from the physical world to the internet

How to open an online store without inventory?

Consider use affiliate marketing or drop shipping business model
---
If you found this article useful please, rate, share and leave your comments or questions below. If you like to use this content please contact me on any of my social media profiles, thank you.